Keynote Speaker: Conall McGinley.
Panelists: Oluwadabira Abiola-Awe, Akil Callender, and Ann Abheiden.
Moderator: Marco Gervasi.
Rapporteur: Ayomikun Kukoyi.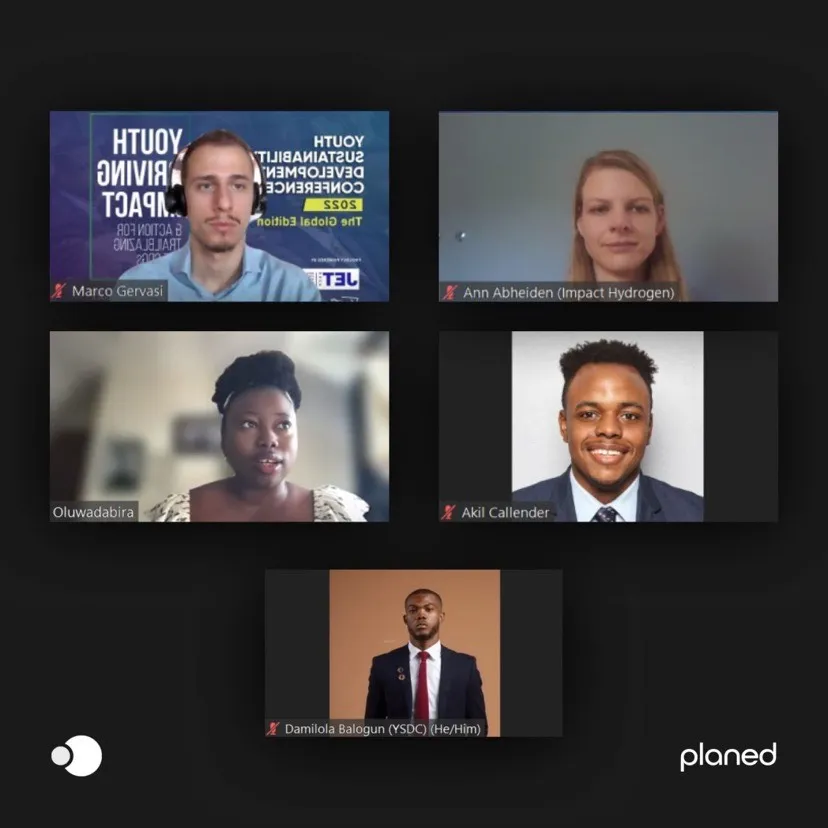 Opening session
The keynote address was delivered by Conall McGinley, Horizon Europe UK National Contact Point for Energy & Global Innovation Lead for Energy Innovate UK.
In his introductory address, Conall gave an overview of how young people are critical to the global goals and why it is important to move into actual action in addressing the energy transition goal. Using Innovate UK as a point of focus, Conall presented how Innovate UK recognises and supports young people in bringing their ideas to life thereby, promoting innovation and development in the energy sector through the Energy Catalyst.
Conall concluded by stating his conviction that the current generation of youth is the generation of change, the generation that will lead the world to where it needs to go in terms of sustainable development.
Panel session
This session was led by Marco Gervasi, a renewable energy expert. The panelists of this session were Oluwadabira Abiola-Awe of Student Energy, Akil Callendar of Sustainable Energy for ALL, and Ann Abheiden of Impact Hydrogen.
The discussion was introduced by Marco, who emphasized the need for young people to be at the forefront of sustainable energy and energy transition. Inviting the panelists to reflect on how young people can be critically engaged towards achieving sustainable energy for all, the main points that emerged during the discussions are,
Young people should be recognised and involved in decision-making processes and as key players in the energy industry.
Sustainable energy for all should be viewed as a whole, rather than through the lens of energy alone. Thus, improving energy access and clean cooking should be an essential aspect of SDG 7.
In order to achieve sustainable energy for all, increasing the amount of low-interest climate finance loans and knowledge sharing and technology transfer is essential.
To drive meaningful progress in achieving SDG 7, it is important the global energy transition is inclusive and equitable. That is, the global energy transition should take into realities of various economies and accommodate various pathways to net zero.
Bringing in youth representation is not about the representation of filling a quota but bringing in creative ideas of young people that will contribute to fostering the energy transition goal.
The current level of innovation makes it impossible for most industries to run on renewable energy indefinitely, as such, green hydrogen needs to become a viable replacement.
In summing up the conclusion of the session, panelists noted the importance of capacity building and attendance in conferences such as the Youth Sustainability Development Conference (YSDC) for youth and embedding sustainable energy into educational structures in achieving a people-centered energy transition.