YSDC-EMORY 2023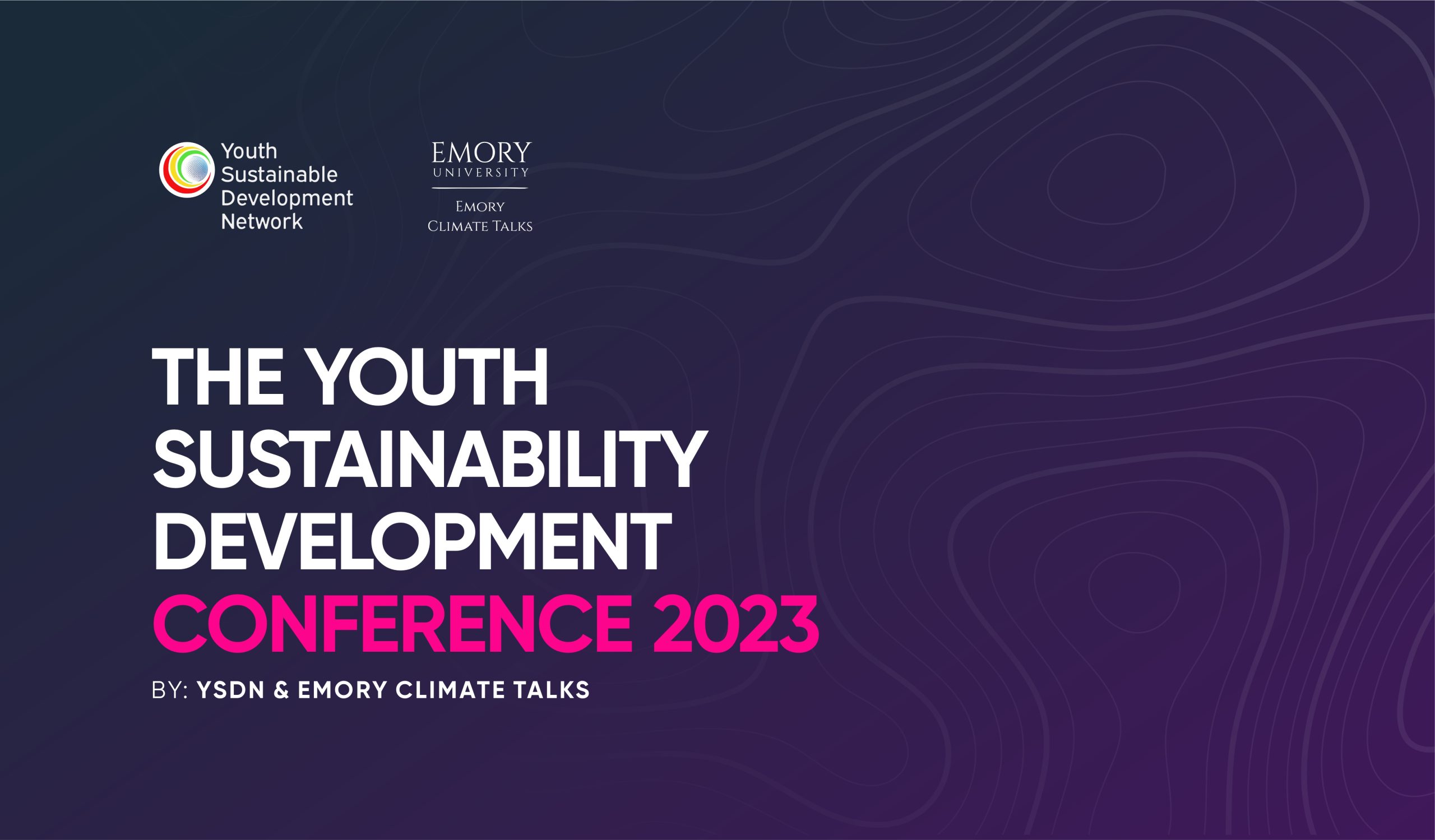 A Collaboration for Change: The Youth Sustainable Development Network and Emory Climate Talks Joins Force.
Theme: Energy Justice
August 25-27, 2023.
Who: Climate Youth Leaders.
Where: Emory University, Atlanta, Georgia USA.
Why: Empowering young leaders to engage in energy justice education and innovation.
What: 2-day conference comprising keynotes, panels, and case study challenges.
Organizers 
The Youth Sustainable Development Network (YSDN) 
The Youth Sustainable Development Network (YSDN) works with youth and changemakers around the world to foster an enabling environment which will lead to a more sustainable and resilient future by 2030. With youth at its forefront, the YSDN provides intellectual guidance and scientific evidence to the challenges of the United Nations (UN) Sustainable Development  Goals (SDGs).
Emory Climate Talks is an organization in Emory University focused on addressing essential issues of climate change at Emory  and beyond. Through webinars, podcasts, workshops and blog posts, Emory Climate Talks engages students, researchers and community members on climate change and energy justice. Since 2015, Emory University has been part of a select group of institutions in the United States of America sending delegations to the annual United Nations Conference of Parties climate negotiations, strengthening research on global climate change and taking an active role in local communities.